Business travelers will find a host of amenities, at the Aleksander House, designed to meet their unique needs. Rooms are spacious with queen and king beds, writing desks, telephones, CABLE TV, VCR, DVD players, wireless and private baths. Other amenities include terry cloth robes, hair dryers, coffee makers, irons/ironing boards, refrigerators and overhead fan. A fax machine is available. We offer corporate rates (based on one person per room/mid-week), late check-in and early heart-healthy breakfasts. Snacks and beverages are available daily. A flexible cancellation policy is in place, as is express check-out and personalized service. Our Inn is peaceful and quiet and guests are welcome to meet with business associates in our corporate suite, parlor or dining room for breakfast. Relax with a refreshing beverage on the deck overlooking the gardens after an exhausting day of meetings and/or presentations.
Packages
and Gift Certificates
*Valentine's Day, Romantic and
special event packages
*Gift Certificates
*Corporate, student and long-stay
discount rates
(not applicable during trade shows,St James Art Show,
major events, and The Kentucky Derby).

Browse the many antique shops in Louisville





Visitors information:The Aleksander House Bed and Breakfast is a gracious 1882 Victorian home, centrally located in historic "Old Louisville" Kentucky, the third largest preservation area in the country. We offer romantic Sweetheart Packages, Spa Packages and other get-away specials. Near shops, restaurants, museums and many other attractions, our three-story Victorian is completely restored and listed on the National Registry of Historic Landmarks. Our rooms are beautifully decorated and comfortable, and our rates are reasonable.

Children and pets are welcome with some restrictions.

Smoke-free environment. Smoking permitted outside on the deck.

No minimum stay, except for major events, art shows and the Kentucky Derby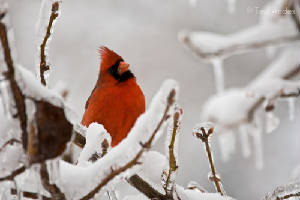 Tours

City Taste Tour

Mint Julip Tour

The Thirsty Pedeler

The Bourbon Trail

May 2014

Kentucky Derby, 2014

Abbey Road on the River, May 22-26

June, 2014

July, 2014

Outdoor concerts andffestivals

Shakespeare Festival, Old Louisville

August, 2014

Kentucky State Fair

October, 2014

Octoberfest

Annual Ghost Tour

Reviews
On-going theater events: Kentucky Center for the Arts: Programs, theater and reservations





Southern Hospitality
Whether you are here for business or leisure, you deserve to stay some place quiet, comfortable and safe. Our bed and breakfast will pamper you while you take care of business or sight see. Sink down in one of our Queen or King beds, wrapped in a soft down comforter. Sip a refreshing cup of tea while you watch the evening news. Fill up on crunchy Belgium waffles, fresh orange juice and plump red strawberries with whipped cream before you start off in the morning. Or, if you prefer, get started with a hearty breakfast of scrambled eggs and bacon or heart healthy yogurt, granola and fresh fruit. And, by the way, we can make arrangements for you to have a relaxing massage in the comfort of your own room........just ask!

St James Fountain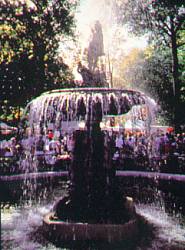 Central Park, Old Louisville
Enjoy the sights, sounds
and rich history of
"Old Louisville"
Walk through the streets of
this lovely Victorian preservation area
with its beautiful Victorian houses
Stroll through Central Park, just 5 blocks from our B&B
Have dinner at a fine restaurant.
Or take a dinner cruise on the Ohio River